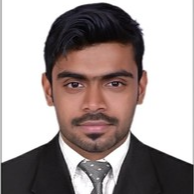 AINUL AYASH
LOGISTIC COORDINATOR
Current DANZAS AEI EMIRATES LLC
Education Master's Degree, MANGALORE UNIVERSITY
Education
MANGALORE UNIVERSITY
Master's Degree
A master of business administration (MBA) is a graduate degree that provides theoretical and practical training for business or investment management. An MBA is designed to help graduates gain a better understanding of general business management functions.
Experience
DANZAS AEI EMIRATES LLC
LOGISTIC COORDINATOR
Managed minimal inventory by effective demand planning and optimize inventory levels which ensured availability and less over stocking.  Liaising with Customer Service team and Sales team to ensure smooth execution of Customer orders.  Handle bookings while verifying mode of payment i.e. Cost Centre codes, Documentation and Coordinating Shipment from Origin to destination while sending prompt and accurate Pre alerts & proof of delivery to client.  Create and manage the necessary documentation and online forms to process the Bill of entries for import/export activities.  Maintaining daily Shipment Inbound and Outbound trackers, Order billing report, Claims report, KPI reports & send to all concern on daily basis.
Languages
No language detail shared