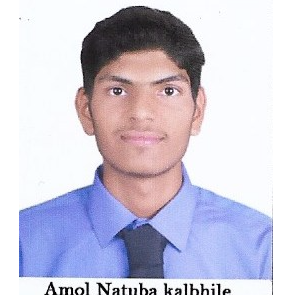 Amol Natuba Kalbhile
Mechanical Maintenance Technician apprentice
Current BHARAT PETROLEUM CORPORATION LIMITED
Education Diploma or Certificate, Government polytechnic Jalna
Education
Government polytechnic Jalna
Diploma or Certificate
1. Diploma in mechanical engineering from board of MAHARASHTRA STATE BOARD OF TECHNICAL EDUCATION. This is three years full time course with practical workshop training and CNC machining knowledge. 2. In this course content 6 semester with different subject such as basic mechnical engineering. Etc.
Experience
Varroc Engineering Pvt limited
Campus Diploma trainee
1. Worked as CNC GROOVE GRINDING MACHINE OPERATOR this Machine makes groove on valve and this valves is used in the SUV AND LUV FOUR WHEELER'S for inlet and outlet. 2 . Preventive predictive and breakdown maintenance of that machine.
Skills
Maintenance Technician
Beginner
Mechanical Technician
Average
Languages
No language detail shared