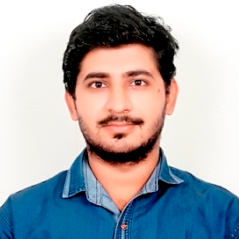 ASHISH KATARIYA
Senior Engineer
Current PRISM JOHNSON LIMITED (CEMENT DIVISION)
Education Bachelor's Degree, Gyan Ganga institute of Technology and Sciences
Education
Gyan Ganga institute of Technology and Sciences
Bachelor's Degree
I had completed my bachelor's degree in Electrical Engineering with 8.36 CGPA. Also I had qualified gate 3 times with best rank of AIR (ALL INDIA RANK) 2933 in year 2019.
Experience
PRISM JOHNSON LIMITED (CEMENT DIVISION)
Senior Engineer
Shift operation of Electrical and Instrumentation department, Maintenance of LT motors, Transformers, IMCCs and PMCC. also I have knowledge of VFDs, Weighfeeders, APFC and Compressors. Apart from these I spent some time working in HT panels, PLCs, temperature sensors.
Languages
No language detail shared