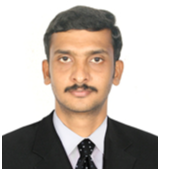 KRISHNAKUMAR
Senior Project Engineer
Current RBA Power Private Limited
Education Bachelor's Degree, Anna University
Education
DOTE
Diploma or Certificate
I have completed my Engineering diploma at above mentioned year and date in first class with honest ,this course is complete study of electrical and electronic instruments and it functionality,
Experience
RBA Power Private Limited
Senior Project Engineer
I have currently working at above mentioned firm, As a Senior Project Engineer , i have been successfully completed an Hybrid substation at Djibouti ( East Africa) from 2016-2019 as a Project in charge. And also i did an 6 x 1 MW diesel generator project at Djobouti as a project coordinator. Also i did an solar project at the capacity of 500 KW at at india as a project in charge.
Languages
No language detail shared